The US is vast and covers 50 states. I've done two road trips across the United States and I can tell you that this country is amazing, diverse, friendly, and inexpensive. Don't limit yourself on your visit! Rent a car and drive. It's the best way to get around especially as the cross country transportation isn't good.
Depending on the accommodation you're looking for there's lots to choose from. There aren't many hostels outside of the cities, you'll more likely find cheap hotels and motels. Hotels in cities start from $70 a night (in the major cities like NYC, they can start closer to $100). If you're not keen on hostels or the price of a hotel then consider using Airbnb. I've used this to stay in some cities with great success. Remember the US is very vast and prices fluctuate a lot depending on what state you're in, so check out my specific guides for more detailed information on accommodation.
In America Food is very cheap. From fast food to cheap sandwich shops, you can eat really well on a budget. Expect higher prices in the major cities and coastal cities, but remember get talking and find that reasonable establishment all the locals go to!
The best way to get around is to learn and use the public transport system, especially if you're in a city. Busses, tubes, monorails all start from as little as $1. If your out of city or travelling then consider renting a car, if your with friends then splitting the costs makes this the cheaper option. As an alternative, Uber or Lyft are available in many different US cities.
In the United States of America the power sockets used are of type A and B.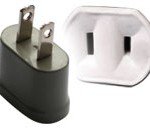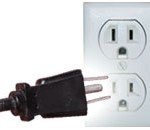 Type A: This socket does NOT work with plug B.
Type B: This socket also works with plug A
Your need for a power plug adapter depends on the power plugs used in your own country.
Three uniquely allows you to roam in the USA (and many other countries at no extra charge, even if you're not a Three customer. To do so all you have to do is grab its Feel At Home offer. This is a superb offer for the States considering how expensive it is with other providers. (You can only roam on 3G, not 4G.)
All you have to do is order a free Three PAYG Sim, you will then need one of its add-on packages. Then your Sim should already be activated for international roaming, so Feel At Home will work automatically when you arrive in any of the countries covered. You'll be able to use the allowance in your add-on in the same way as in the UK.
Failing that there's another easy trick to get free roaming simply by swapping your Sim. (You'll need an unlock phone though) Otherwise, it may be best to stick to free Wi-Fi.
Calculate your tip and divide your bill by typing Tip Calculator on google.

Free refills If you order a drink, most restaurants allow free refills while you eat your meal or refills at a low cost. Water is usually provided for free.
Get a national park pass If you're planning on visiting a number of National Parks, then this will get you into all the parks for free, so you don't have to keep paying the entrance fee every time. It's a one-off fee of $80 and will pay for itself after four parks.
Recent Posts About United States:
Have I missed anything, Let me know below